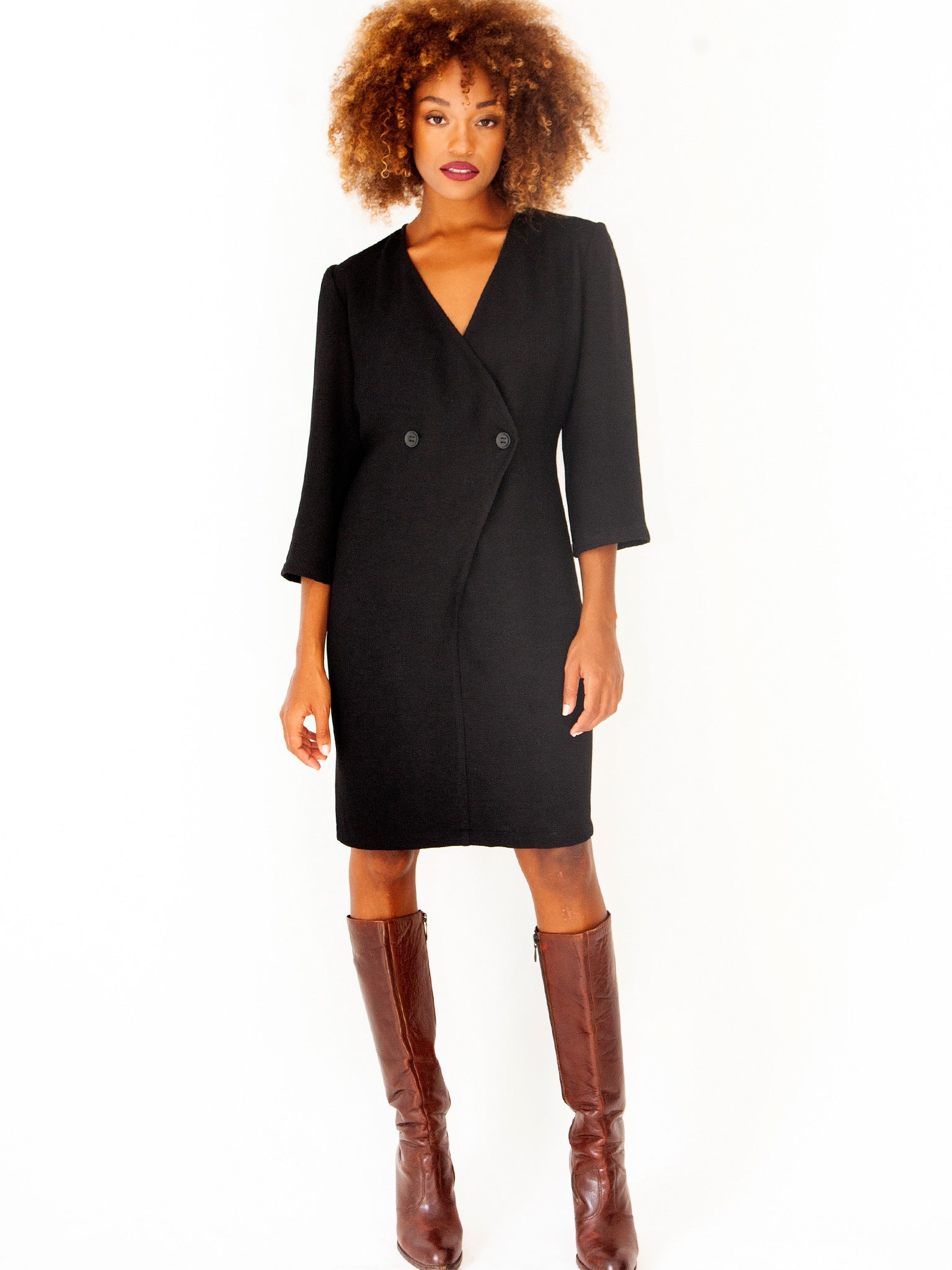 Wrap All Day Dress
Our it's wrap dress is a favourite this season. Suitable for many occasions from day to night. Whatever outing you have planned, this dress will do you justice. A front cross over design with 2 metallic mat black buttons, create a nice accent to your strong, minimal look. A straight fit in the front, with en elastic on the waist seam on the back, to provide that perfect fit. This feature makes this dress suitable for many body shapes. Try it!
We love it styled with these brown leather boots, but we also suggest a more sporty look with sneakers too.
Code: 21500
Price: €170
Colour: Black
Content: 30%viscose 70%polyester
Care: Hand Wash.
Made In Athens, Greece.

Photography: Chris Kontos
Hair and Make-up: Katerina Mitropoulou
Model: Jasmine- D Models Agency