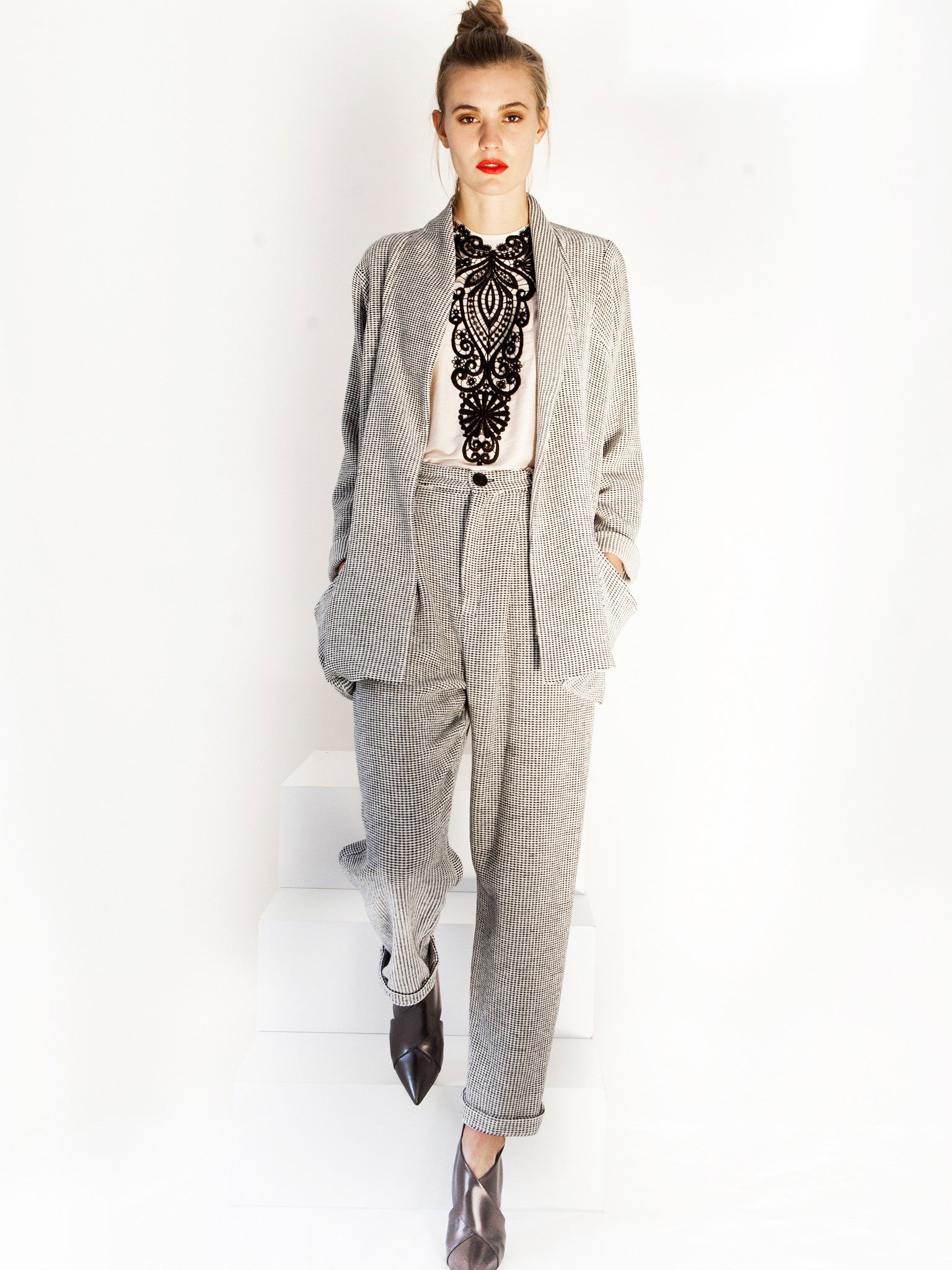 When In France
When in France our soft white-black cotton blend suiting is a must. Perfect for our favourite transeasnoal wear, this outfit will take you right through from Autumn to Spring. Our classic gatsby pant makes its appearance again this season. You can't seem to get enough! We agree. We love that you can fold the pant up twice on the hem to show abit of ankle in winter for a bit of elegance to such a feminine unisex look. Pieced with our new baggy cardi jacket for a comfy, casual but sophisticated look and feeling, we guarantee you won't go unnoticed. Worn with our beige silk blend blouse, garnished with a black guipure lace motif to add a vintage look to your day wear. Don't just limit yourself to France, wear it everywhere! 
Jacket- Code: 17100, €250. White-black.
Pant- Code: 17400, €220. White-black.
Blouse- Code: 17200, €180. Available in beige, greige, blush, black.